Hello everyone! My name is Hugh Yamada, not Your Mother but YaMaDa all the way from Japan!
I am going to do cross country by bicycle in the United States starting from August 15th, 2018.
I've been writing blogs in Japanese mainly. However, I know lots of my friends who met in USA, any other countries, or even on the ship are interested in seeing me doing the cross country as well!  So I decided to write blogs both in Japanese and English. This English one might not be as often as my Japanese blogs, however, here it goes!
Some of you may know me already, maybe not.
I did a cross country in Japan back in 2013-2014 with my bicycle.
(Photo at Hanamaki, Iwate)
The bicycle I used at the time is called "MAMACHARI" in Japan, meaning "Mother's Bicycle". I mean,,, Ya'MoTher's Bicycle lol   ..just kidding.
Translation for MAMACHARI(Mother's Bicycle) in English would be "ladies' bicycle" or "Granny's".
Even though, this bicycle is more like a city bike. A little nicer than nomal MAMACHARI.
At that time, I lived by selling my CDs for $10 each and visited local radio stations to ask them put me on so that I can promote my busking or my music gigs!
By the end of the tour, I sold over 700 CDs and got on for 88 radio stations.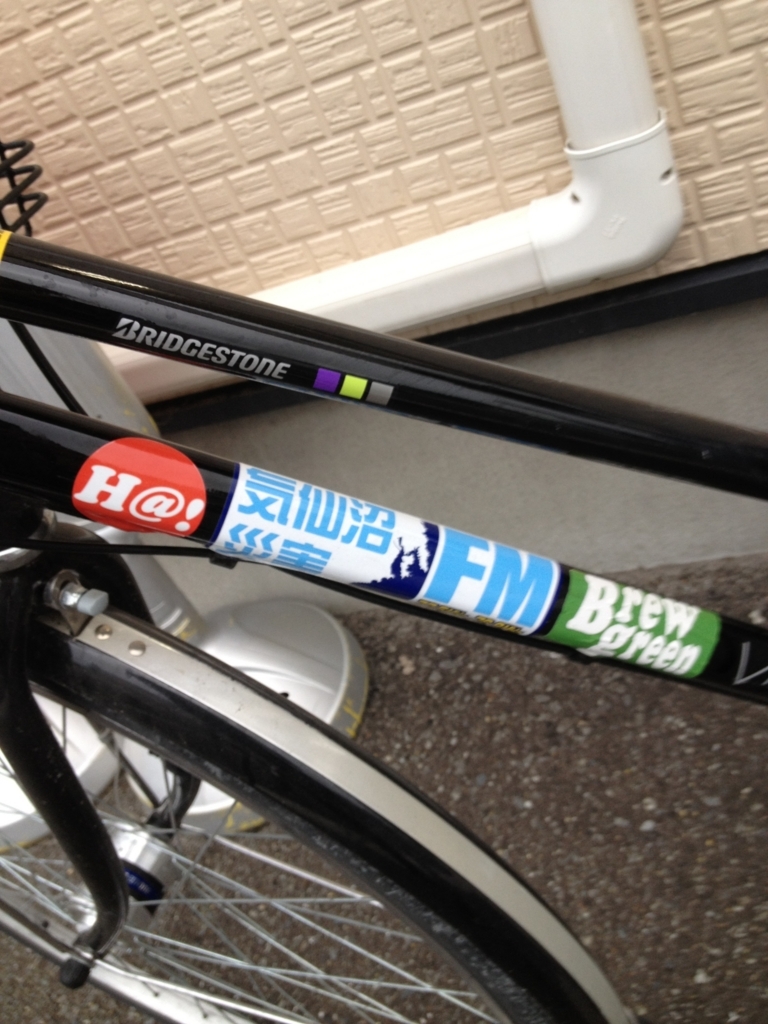 (These stickers on my bike are stickers from all the local radio stations that I got on!)
I travelled all in total for 351days. Out of 244 days, I was lucky enough to stay at someone's house including people who I've never met before.
After 4 years since I finished my cross country in Japan, I decided to go on to my next adventure.
This time, it will be USA. United States of America!
I will be riding bicycle again!
Going from Boston, MA to Los Angels, CA.
With my collegue, Jay Mobley.
We planned this about little over a year ago.
Finally, it's coming up less than a month..!!!!!!
That's it for this time!
See you next time :)
(Photo at Okinawa)